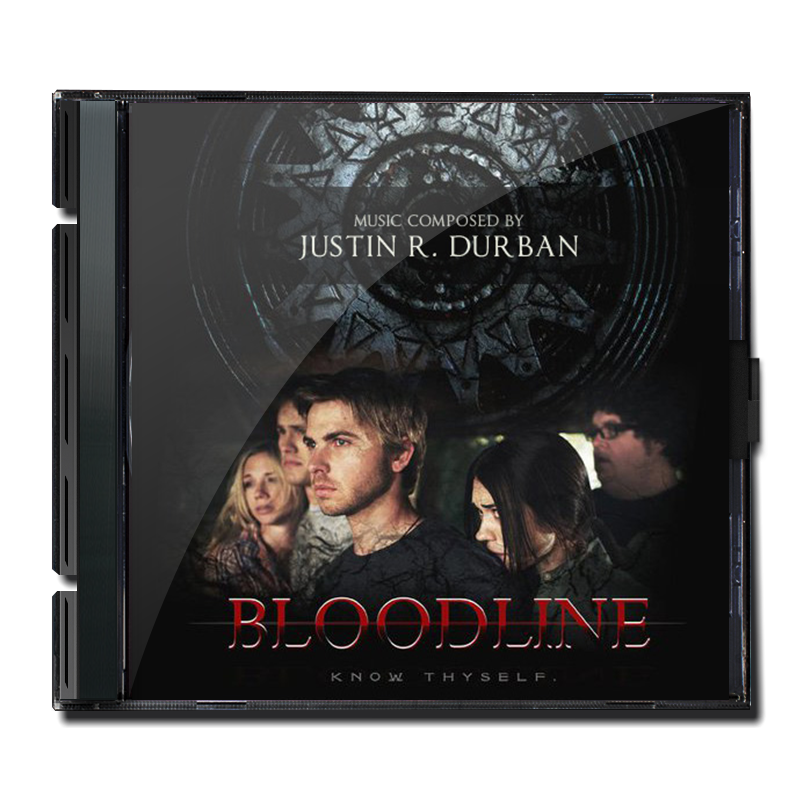 TITLE

Bloodline

YEAR

2010

GENRE

Horror, Drama

DIRECTOR

Matt Thompson

STARRING

Matt Thompson, Kimberly Alexander, Jesse Kristofferson, Gina Comparetto, Christopher Frontiero

MUSIC BY

Justin R. Durban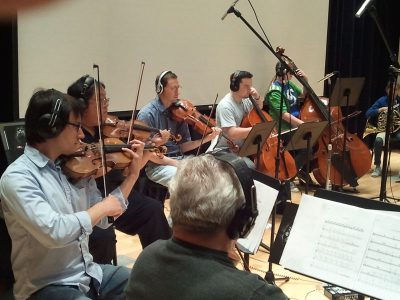 Project Details
Seminary student Brett Ethos, (Matt Thompson) falls away from the church and his faith only to find out that his bloodline is sought after by a real evil. On a trip with friends and an old flame, he goes to explore a cabin left to him by the will of his family. There; he discovers his true heritage. Temptation or redemption become his ultimatum. His friend's lives and his own hang in the balance.
Track Listing
01. Opening
02. The Shaman
03. Passing the Curse
04. Finding a Box
05. Church
06. Meet the Sheriff
07. Broken Down
08. The Cabin
09. Sweeping
10. Search the Cabin
11. Dock and Lake
12. Brett and Katie
13. Good Times
14. Love Scene
15. Sheriff Visits
16. First Attack
17. Boarding Up the Cabin
18. Running
19. The Hiker Attacks
20. Chelsey Gives In
21. The Bloodline Ends
22. Arrested
23. Bloodline Theme Piano
Stats
Trivia
The OST was recorded with a LIVE 14 piece Orchestra Session – Sacramento, CA @ Three Stages Folsom and was mixed with Synth orchestral Samples. I felt the combination of live and synth in some scenes was a better choice as it added more power to the overall final sound.
The final film cut many of the tracks and was replaced by stock music… unfortunately.
Director Matt Thompson flew in to go over the score scene by scene. It was a great collaborative effort.
We wrote the score not knowing we would eventually record with the orchestra.
I "attended" the recording session via Skype.
While recording with the orchestra, one high violin part shreaked me and the other players… We cut the high note line and just like that… "The Suspense was Gone."
My favorite track, "The Bloodline Ends" was cut almost entire out of the final film.