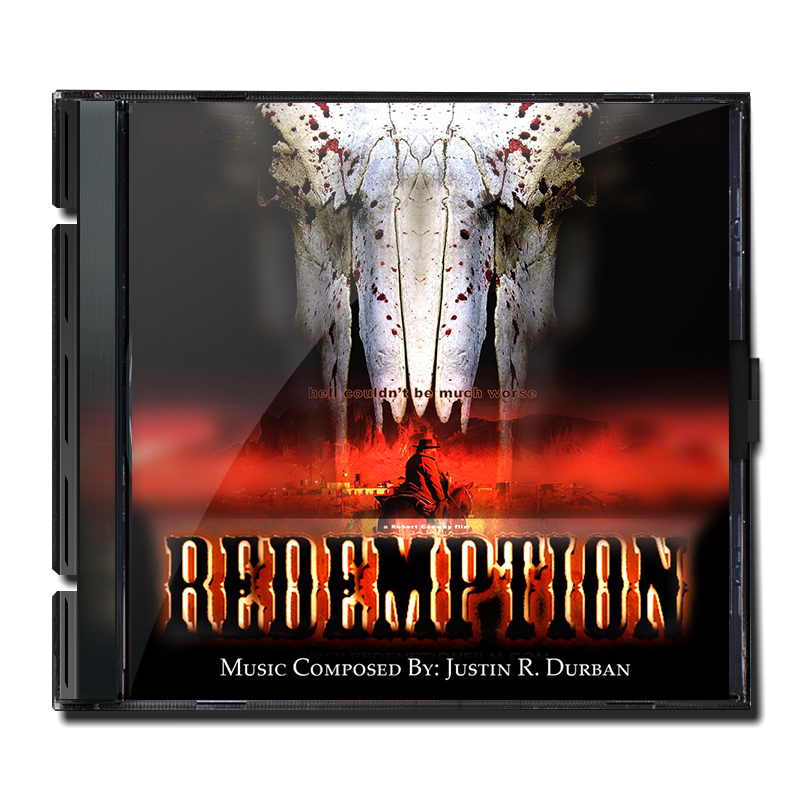 TITLE

Redemption

YEAR

2009

GENRE

Drama, Thriller, Western

DIRECTOR

Robert Conway

STARRING

Dustin Leighton, Tom Noga, Clint James, Grady Hill

MUSIC BY

Justin R. Durban
Project Details
Can one act justify a lifetime of wickedness? Explore the darkest confines of the soul from upcoming director Robert Conway's film, "Redemption." A genre busting Western where there is no law, no good guys; only the bad and worse. Frank Harden is no stranger to the unlawful west, he is a killer. However, because of a tragic event he must battle his own worst enemy, himself.
Frank Harden is man on the run. With time running out, Frank must find his redemption before it is too late.
Track Listing
01. Opening
02. Comin With Me Jack
03. Where Is He
04. Instruments Of Your Will
05. Finding The Tracker
06. Redemption
07. Mr. Young's Last Hand
08. Blackfeather
09. Nightmare
10. The Saloon
11. Behalf of Captain Tillman
12. Ten Thousand Dollars
13. Head Hunter
14. Sally
15. Apostle and Blackfeather Camp
16. The Brand
17. Bound and Beaten
18. You Pity That Man
19. The General Has A Visitor
20. Confession To Sally
21. Angel Of Death
22. The Stranger Breaks Control
23. Waking Up
24. Revenge
25. The Apostle Arrives
26. You Have Been Delivered
27. End Credits
Trivia
Scored this film in 2007. Released in 2009
I never got a copy of the film, which was ok, but randomly saw the DVD in the bargain bin at Walmart. I now have a copy of the film! I even signed it for myself.
This was Robert's first feature film.