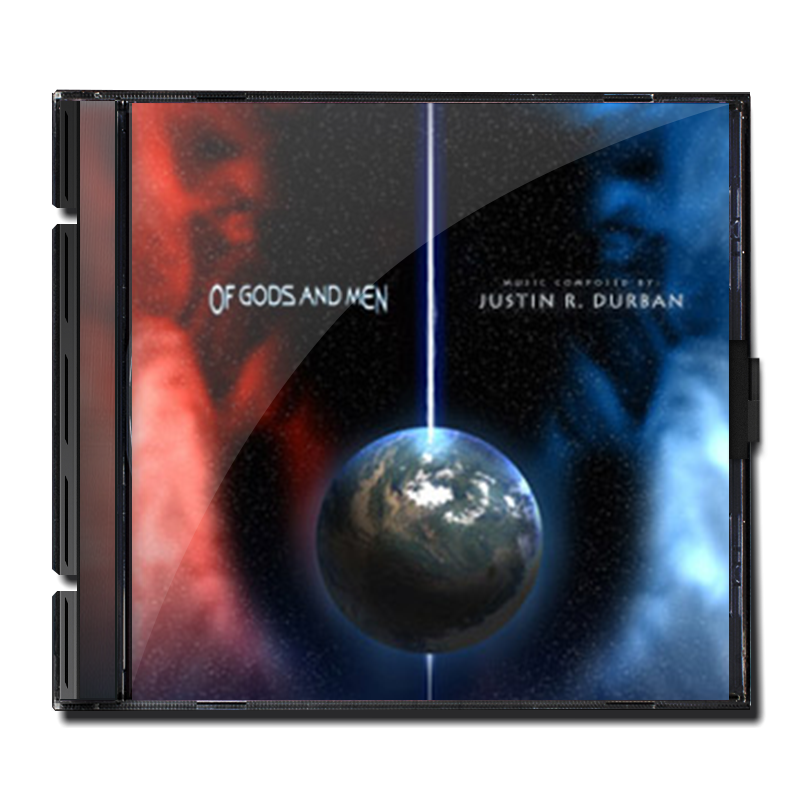 TITLE

Star Trek: Of Gods and Men

YEAR

2008

GENRE

Action, Adventure, Sci-Fi

DIRECTOR

Tim Russ

STARRING

Gary Graham, Walter Koenig, Chase Masterson, Lawrence Montaigne, Nichelle Nichols, Ethan Phillips, Alan Ruck, Tim Russ, Herbert Jefferson Jr., Herbert Jefferson Jr., Garrett Wang, Cirroc Lofton

MUSIC BY

Justin R. Durban

Project Details
Star Trek: Of Gods and Men (OGaM or STOGAM) is a three-part unofficial Star Trek fan which contains many cast members from the Star Trek TV series and movies. It is described by its producers as a "40th Anniversary gift" from Star Trek actors to their fans. It was filmed in 2006, but its release was delayed until 2007-08. It is not officially endorsed by the rightsholders of Star Trek, but has been covered on the official Star Trek website.
It is the year 2306. Thirteen years have passed since Captain James T. Kirk was swept away by the Nexus, after saving the crew of the Enterprise-B. The remaining crew members of the original USS Enterprise have gone their separate ways. Captain Nyota Uhura and Captain Pavel Chekov, along with Captain John Harriman of the Enterprise-B, come together for a special dedication in honor of Kirk's Enterprise. Their reunion is cut short when they receive a distress call from a mysterious planet, that presses the three friends to embark on a mission that will change their lives forever.
Track Listing
01. Main Titles – Act1
02. Data Clerk's Demise – Act1
03. Uhuras Log – Act1
04. Home Again – Act1
05. Charlie's Revenge – Act1
06. Capturing The Fox – Act1
07. The Needs Of The Many – Act1
08. The Calm Before The Storm – Act1
09. Approaching The Planet – Act1
10. Vulcan's Last Gleaming – Act1
11. End Credits – Act1
12. Intro – Act2
13. Mind Meld – Act2
14. I Just Know – Act2
15. The Escape – Act2
16. Countdown – Act2
17. Vulcan Tricks – Act2
18. Goodbye Old Friend – Act2
19. Hear Me – Act2
20. What's He Up To – Act2
21. Reunited – Act2
22. Intercept Course – OGAM Act2
23. How Powerful He Is – OGAM Act2
24. Showdown – OGAM Act2
25. Not On Board – OGAM Act2
26. Charlies Confession – OGAM Act2
27. Prepare for Execution – OGAM Act2
28. End Credits – OGAM Act2
29. Delay The Execution – OGAM Act3
30. Was I Wrong – OGAM Act3
31. The Battle Begins – OGAM Act3
32. Curate's Fleet – OGAM Act3
33. The Battle Continues – OGAM Act3
34. The Battle Concludes – OGAM Act3
35. Uhura's Final Entry – OGAM Act3
36. The Wedding – OGAM Act3
37. End Credits* – OGAM Act3
****This album contains original music themes composed by Jerry Goldsmith & Alexander Courage which can be downloaded free of charge. Copyright Paramount Pictures
Trivia
The film is broken up into 3 acts.
A few cues contain themes from the original Star Trek shows.
I never once spoke with the director of the film.
I made a limited number of CDs. If you have one, great! If you see it at a store, it's most certainly bootlegged.
This was a passion project composed on my free time, but after shortly starting the project, it started to feel like a job. Which was cool. It's fun to ask people if they've ever seen the Star Trek feature fan film, "Of Gods and Men"…  When they say yes, I smile. 🙂
The main theme was based off a track I did a few years prior called, "Alpha Command". The producers really liked it and I went for it. Unfortunately, I hear this same damn riff and theme in SOOOOO many commercials and films. I clearly wasn't the one who came up with it if that many folks have written a similar piece. Oh well.
****This album contains original music themes composed by Jerry Goldsmith & Alexander Courage which can be downloaded free of charge below. Copyright Paramount Pictures
More Info
Crew:
Directed by
Tim Russ
Writing credits
Ethan H. Calk
Sky Douglas Conway
Gene Roddenberry
creator
Jack Treviño
Produced by
Ethan H. Calk
associate producer
Pete Christian
associate producer
Sky Douglas Conway
producer
Jack Treviño
associate producer
Linda Zaruches
associate producer
Original Music by
Justin R. Durban
Download Free.. 
09. End Credits – OGAM Act3 –

http://www.edgenmusic.com/ogam/09. End Credits - OGAM Act3.mp3
*Themes composed by Jerry Goldsmith & Alexander Courage. Copyright Paramount Pictures