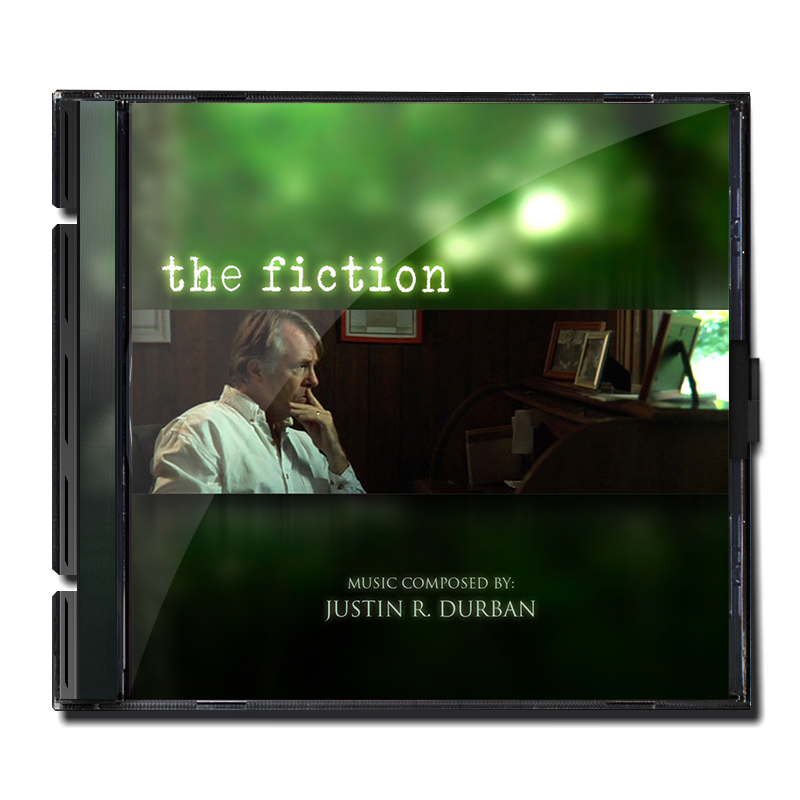 TITLE

The Fiction

YEAR

2010

GENRE

Drama, Thriller

DIRECTOR

Daniel DiLeo

STARRING

Ashlyn Dixon, John Fabiani, Eric Hammer, Allie Kubick, Andrus Nichols, Jeff Savage

MUSIC & SOUND DESIGN BY

Justin R. Durban
Project Details
In the midst of creating his newest masterpiece, Werther Oaks, an established author, develops writer's block. His current novel is at a dead end. Driving himself into a thick depression, Werther begins having hallucinations. Is he losing his mind, or is his mind simply telling the story?
Clear Horizon Pictures, LLC.
For more info, visit:
thefictionfilm.com
imdb.com/title/tt1283900/
Track Listing
01. Opening
02. Gone
03. The Professor Visits
04. An Idea
05. The Attic Chest
06. Searching The Forest
07. Waking Up
08. Wanting To Believe
09. Flashlights In The Forest
10. My Name Is Werther Oaks
11. The Way It Used To Be
12. Are You Ready
13. Thank You For Helping Me
14. Somewhere Out There
Trivia
Scored this film just after we moved. My temporary office happened to be in my bedroom and I often gazed out to my lush green backyard for inspiration.
I also did the Sound Design for the entire film. I recorded many of the sound fx from things around my house.