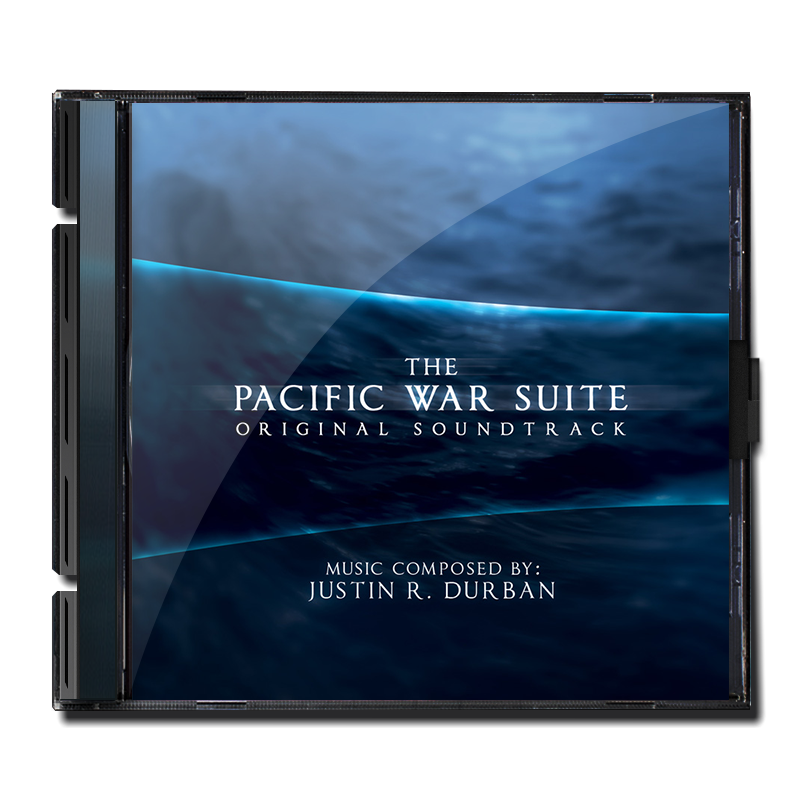 TITLE

The Pacific War Suite

YEAR

2009

GENRE

Drama, Action, Adventure

DIRECTOR

Joseph T. Cavanaugh Jr.

MUSIC BY

Justin R. Durban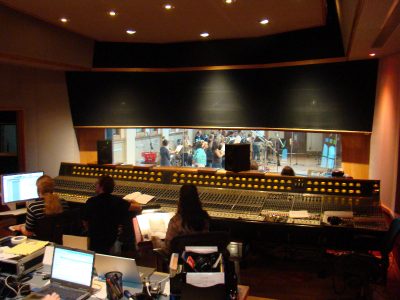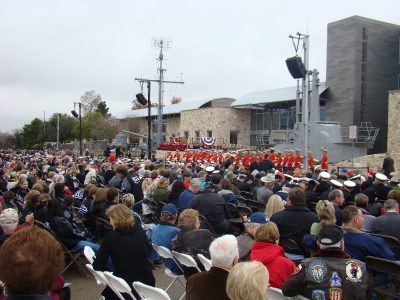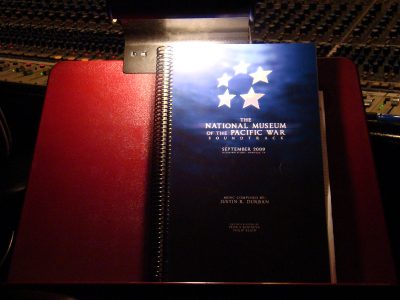 Project Details
Written and produced by Justin R. Durban, the Pacific War Suite is an original score created for the National Museum of the Pacific War's new George H. W. Bush Gallery.
Composer Justin R. Durban recorded his score for the new walkthrough exhibit that opens at the newly renovated National Museum of the Pacific War in Fredericksburg, Texas, on Pearl Harbor Day – December 7th, 2009. Covering over 32,000 square feet, the exhibition in the George H.W. Bush Gallery will take visitors on the most extensive historical walkthrough of the war in the Pacific, supported by Durban's music.
Recorded at Ocean Way Nashville's Studio A, Durban's score – entitled "The Pacific War Suite" – featured a 48-piece ensemble of Nashville's finest local studio musicians known as the Nashville String Machine, contracted by Carl Gorodetzky, as well as a 24-piece choir contracted by Stephanie Hall Wedan. Both were conducted by orchestrator Philip Klein. Orchestrations by Penka Kouneva & Philip Klein
The newly renovated gallery at the National Museum of the Pacific War will have its Grand Opening on Monday, December 7th, and a soundtrack album of Durban's score will be available for purchase at the store, and online. We encourage our readers to check out the audio clips below for a special sneak-peek at the score, and visit the official website for the Admiral Nimitz National Museum of the Pacific War.
Track Listing
01. Nimitz Suite – 3:17
02. Prepare For War – 3:11
03. Expanding Power – 3:21
04. Pearl Harbor – 3:02
05. Casualties Of War – 3:06
06. The Road To Empire – 3:10
07. Advancing Fleet – 3:05
08. The Gathering Storm – 3:01
09. Attack And Defend – 3:11
10. Fallen Soldier – 3:07
11. Fire In The Clouds – 3:10
12. Hard Times – 3:05
13. Doolittle Raid – 3:00
14. The War Is Over – 3:13
15. Victory Overture – 3:08
16. Lest We Forget – 3:14
Stats
Credits:
Original score written and produced by: Justin R. Durban
Co-produced by: Admiral Nimitz Foundation – Fredericksburg, TX
Executives for Nimitz Foundation: Joe Cavanaugh, Rob Esterlein
Recorded by: Greg Townley
Orchestra conducted by: Philip Klein
Orchestration by: Penka Kouneva
Orchestration assistant: Philip Klein
Orchestra contractor: Carl Gorodetsky
Choir Contractor: Stephanie Hall Wedan
Music preperation: Robert Puff
Recorded at Ocean Way Studios – Nashville, TN
Ocean way director: Pat McMakin
Ocean way Studio supervisor: Steven Crowder
Catering: Jack Williams
Session photographer: Dan Goldwasser
Assistant engineer: Ben Terry
Music supervisors: Jeff Bowen, Shannon Densmore
Album mixed and mastered by: Casey Stone
Album Artwork & Design: Justin r. Durban
Album ocean photography: Arturo Mann
The Players
Nashville String Machine – Orchestra Players:
www.nashvillestringmachine.com
– violins:
Pam Sixfin (concert master), Conni Ellisor, Alan Umstead, Dave Davidson,
Mary Kathryn Vanosdale, David Angell, Cathy Umstead, Karen Winkelman,
Kristina Seimer, Stefan Petrescu, Betty Small, Carrie Bailey, Erin Hall,
Kristi Seehafer, Bevery Drucker, Erin Long, Lisa Thrall
– violas:
Jim Grosjean, Betsy Lamb, Bruce Christensen, Kathryn Plummer,
Chris Farrell, Clare Yang
– celli:
Carole Rabinowitz (Soloist), Anthony LaMarchinA, Julie Tanner, Sari Riest,
Julia Emahiser, Keith Nicholas
– Bass:
Craig Nelson, Jack Jezioro, Joel Riest, Liz Stewart,
– Trumpet:
Mike Haynes, Jeff Bailey, Steve Patrick
– Trombone:
Chris McDonald, Barry Green,
Prentiss Hobbs, Roy Agee
– French horns:
Jennifer Kummer, Beth Beeson, Erin Horner,
Radu Rusu, Hunter Scholar, Gordon James
– Tuba:
Joe Murphy
– Choir:
Stephanie Hall Wedan (Contractor), Shelley Jennings, Mary Bates George,
Shelean Newman, Cyndi Wheeler, Leah Taylor, Melodie Kirkpatrick, Jane Sherberg
Tammy Jensen, Vanessa Norman, Julianne Kirkland, Aimee Joy Weimer, Dave Durham,
Andy Hatton, Chance Scoggins, Scott Sheriff, Craig Adams, Brooks Parker,
Matt Hodges, Rod Fletcher, Gary Robinson, John Jennings, Kirk Kirkland
Jon Sherberg
– Keyboards – Justin R. Durban
Trivia
This was the first score that I produced, managed and arranged on my own.
I choose to record in Nashville because it was only 2 hours from my parent's house which gave them an opportunity to come visit during the recording session.
Every track was composed with a click, but 2 I decided to have them play to the conductor's tempo. "Fallen Soldier" & "Casualties of War"
One of the few projects that I was given a budget and budget and a "Just GO, we trust you. Now get it done."
Each track was supposed to cover a 3 minute video for various sections of the Museum. Hence, why all tracks are three minutes'ish