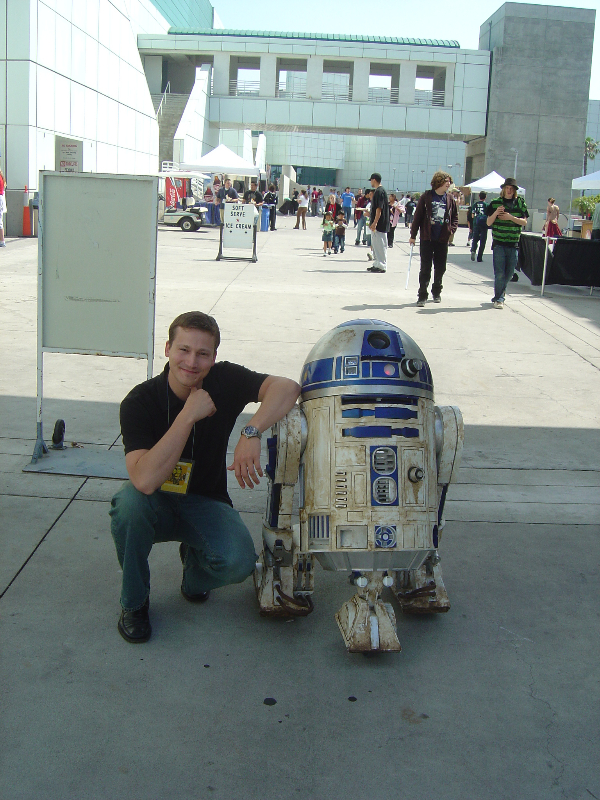 // Extended Bio
Justin R. Durban was born in Memphis, Tennessee and raised in the small town of Madisonville, Kentucky. As a child, he spent most of his time dreaming of working in the movies in one aspect or another and was always creating his own music for his stop motion films. He always wanted to become an astronaut, tinkered with anything electronic like an inventor, and devised thousands of schematics and illustrations for future space travel. You could say Justin has always been an avid dreamer and levitates naturally to things beyond normal imagination.
Despite playing music all his life, Justin only took two years of piano lessons, and three years of trumpet back in Middle school. Both of which, he grew out of very quickly. Most of his music comes from the ability to hear by ear and he tends to play music that "just sounds right". His music can best be described as "Upliftingly Dark" Cinematic Film Music with hints of Epic Intimacy.
Justin's strong desire to work on anything involving films led him to pick up a keyboard, find some music software, and begin to write and score his own music for his own movie projects. He gained recognition by giving away his music to anyone that found a place for it within their films. Eventually those filmmakers are returning years later with bigger and better projects. Justin feels that his current success is contributed to a technological wonder called, "The Internet". He created the name, " Edgen " (edge in) which came to be an alter ego that housed all his creative drawings, 3d, digital artworks , and films online.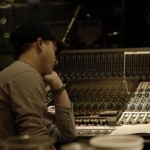 Justin's first major music achievement was featured on the Warner Brothers film trailer, "Taking Lives", starring Angelina Jolie and Ethan Hawke. One of his first musical scores was the 35 mm film "Firecracker" (dir. Steve Balderson) , which was accepted into the Raindance Film Festival in London, England October, 2004. "Firecracker" later went on to win numerous awards and was named on Roger Ebert's list of 2005's best films. Since then, Justin has scored hundreds of shorts, several features, and various other multimedia projects. His music has won many awards along with numerous wins in film festivals all over the world.
Justin continues to write music for the boutique trailer music company, X-Ray Dog Music, located in Burbank. By writing orchestral music through X-Ray Dog, his music has been in recent campaigns such as; Relativity Media's "Immortals", James Cameron's "AVATAR", FOX's "Chronicles of Narnia 3 – The Voyage of the Dawn Treader", Tim Burton's "Alice in Wonderland", "Battle for Terra", 20th Century Fox, "Australia", Touchstone Pictures, "Miracle at Saint Anna", Warner Brothers, "Harry Potter and Order of the Phoenix", and Universal's "HULK", "Mummy3" and Sony's "Stomp The Yard" theatrical and TV trailers.
He completed the feature film, "Semum" which was later picked up by Warner Brothers Turkey for international distribution. He also just wrapped the score to the critically acclaimed internet released film, "Star Trek – Of Gods and Men" directed by Tim Russ and the feature, "InAlienable" directed by Robert Dyke starring Walter Koenig, Richard Hatch, and numerous cast members to the Star Trek series old and new. One of his latest film scores is to the feature "The Blackout" directed by Robert Sanders of Starway Pictures. "GPS – The Movie" (dir. Eric Colley) won Best Action Film at AOF Festival 2008. Another project included 55 minutes of Live orchestral music for the Admiral Nimitz Foundation which opened December 7th, 2009 to 4500+ people with George H. W. Bush as the guest of honor in Fredericksburg, Texas. His latest feature film, "Bloodline" directed by Matt Thompson was recently recorded by the Sacramento Orchestra.
Justin's latest project includes the Six Flag's Theme park ride, " Green Lantern: First Flight " which opened summer 2011.
He has recorded music Live at Seattle's Northwest Sinfonia Orchestra at the prestigious Bastyr Chapel , Skywalker Ranch in San Francisco, Nashville's Ocean Way Studio , and Sacramento's Orchestra.
He plays by ear but the music ultimately resonates through his heart.
Justin currently resides between Los Angeles, California and Austin, TX with his wife and kids further pursuing his filmmaking and film scoring career.
// PRESS:
Award-winning composer and digital artist Justin R. Durban, made his initial breakthrough in the theatrical trailer for Warner Brothers, TAKING LIVES and composed his first major film score for the award-winning independent feature FIRECRACKER, listed as one of Roger Ebert's best films of 2005. Justin's work has been featured in the theatrical and television campaigns for such well-known films as IMMORTALS, AVATAR, Tim Burton's ALICE IN WONDERLAND, AUSTRALIA, BATTLE FOR TERRA, HARRY POTTER: ORDER OF THE PHOENIX, HULK, MUMMY 3 and most recently in CHRONICLES OF NARNIA 3 – VOYAGE OF THE DAWN TREADER.
His latest feature film scores include SEMUM for Warner Brothers Turkey, critically-acclaimed STAR TREK – OF GODS AND MEN, Matt Thompson's BLOODLINE and the award-winning independent feature GPS – THE MOVIE. Along with numerous features, he has scored hundreds of short films for filmmakers around the world which many have won numerous awards and festivals. He has recorded original music with various small ensemble players to full live orchestras in places such as: Seattle Washington's prestigious Bastyr Chapel, George Lucas' infamous Skywalker Ranch and Nashville's Ocean Way Studio where he recorded the Orchestral Soundtrack for the Admiral Nimitz National Museum of the Pacific War in Fredericksburg, TX. Justin's latest project includes the Six Flag's Theme park ride, " GREEN LANTERN: FIRST FLIGHT " which opened summer 2011.
He currently resides between Los Angeles, California and Austin, TX with his wife and kids, further pursuing his filmmaking and film scoring career.
// Film Studio Credits: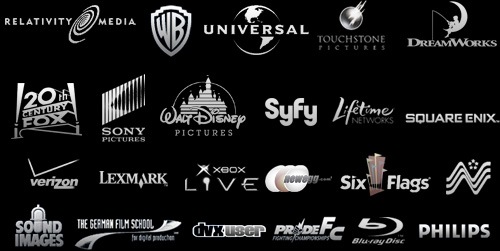 // Art and Web Design Credits: