Clients: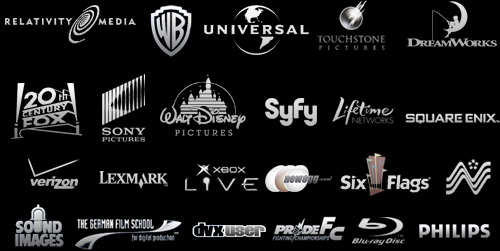 Music by Genre
[single_album id="7134″ album_title="Orchestral / Solo & Live" eq="" album_cover="7169″]
ALL Live Orchestral tracks are for DEMO Purposes Only.
Do not download.
Do not distribute.
Do not use without expressed permission.
©X-Ray Dog Music (XRD). ©Admiral Nimitz Museum of the Pacific War. ©Bloodline. ©Three To Six Months. ©SEMUM. ©Hexenwahn. All Rights Reserved.
[single_album id="7147″ album_title="Epic" eq="" album_cover="7174″]
[single_album id="7151″ album_title="Electronic" eq="" album_cover="7174″]
[single_album id="7154″ album_title="Remixes / Covers" eq="" album_cover="7174″]
[single_album id="7145″ album_title="Drama / Strings" eq="" album_cover="7170″]
[single_album id="7148″ album_title="Horror" eq="" album_cover="7170″]
[single_album id="7152″ album_title="Ambient" eq="" album_cover="7174″]
[single_album id="7146″ album_title="Action / Adventure" eq="" album_cover="7171″]
[single_album id="7150″ album_title="Quirky / Family / Comedy" eq="" album_cover="7174″]
[single_album id="7153″ album_title="Jazzy'esk / World / Misc" eq="" album_cover="7174″]
Feature Film Scores
[single_album id="6803″ album_title="Keepers of the Magic (2016)" eq="" album_cover="6723″]
[single_album id="6816″ album_title="Spirit Riders (2015)" eq="" album_cover="6572″]
[single_album id="5852″ album_title="Star Trek: Renegades (2015)" eq="" album_cover="6529″]
[single_album id="6931″ album_title="Star Trek: Of Gods and Men (2008)" eq="" album_cover="6555″]
[single_album id="6817″ album_title="Dabbe2 (2009)" eq="" album_cover="6537″]
[single_album id="7078″ album_title="Shadow People (2016)" eq="" album_cover="6570″]
[single_album id="6046″ album_title="Perfect High (2015)" eq="" album_cover="6523″]
[single_album id="6183″ album_title="Star Wars: Threads of Destiny (2014)" eq="" album_cover="6530″]
[single_album id="6827″ album_title="InAlienable (2008)" eq="" album_cover="6551″]
[single_album id="6807″ album_title="Semum (2008)" eq="" album_cover="6558″]
[single_album id="6182″ album_title="A Wife's Nightmare (2015)" eq="" album_cover="6527″]
[single_album id="6672″ album_title="The Pacific War Suite (2009)" eq="" album_cover="6566″]
[single_album id="7194″ album_title="Drink Slay Love (2017)" eq="" album_cover="7193″]
[single_album id="6824″ album_title="The Blackout (2009)" eq="" album_cover="6563″]
[single_album id="6787″ album_title="The Fiction (2010)" eq="" album_cover="6565″]
"This Alfa Romeo Spider Is A Well-Oiled Multitool"
Directed by: Miguel De Olaso Macgregor
Music by: Justin R. Durban
Jakku: First Wave
Directed by: Ben Eck
Music by: Justin R. Durban
Trailers
"Oblivion"
Test trailer music score for extended edit for Oblivion. Private use only. Not for general public
password: listen