James Cameron's AVATAR

Licensed Music

Music and Art

Theatrical Campaigns

Licensed Music

Star Trek: Renegades

TV Series - Composer

Star Wars: Threads of Destiny

Feature Film - Composer

Walt Disney / Pixar's Brave

Licensed Music

Harry Potter and Order of the Phoenix

Music License

The Immortals

Music License

Star Trek: Of Gods and Men

Feature Film - Composer
Greetings, humans.
Justin's strong desire to work on anything involving films led him to pick up a keyboard, find some music software, and begin to write and score his own music for his own movie projects. He gained recognition by giving away his music to anyone that found a place for it within their films. This was accomplished through the online entity called, "Edgen" (pronounced: edge – in). This working partnership and "Pay it Forward" thinking with filmmakers lead to a growing body of work that has spanned and grown tremendously over the years.
Justin continues to write music for the boutique trailer music company, X-Ray Dog Music, located in Burbank. By writing orchestral music through X-Ray Dog, his music has been in recent campaigns such as; "Muppets: Most Wanted", Disney's "BRAVE", "How to Train Your Dragon", Relativity Media's "Immortals", James Cameron's "AVATAR", FOX's "Chronicles of Narnia 3 – The Voyage of the Dawn Treader", Tim Burton's "Alice in Wonderland", "Battle for Terra", 20th Century Fox, "Australia", Touchstone Pictures, "Miracle at Saint Anna", Warner Brothers, "Harry Potter and Order of the Phoenix", and Universal's "HULK", and "Mummy3″ theatrical and TV trailers. He has also written for national commercials such as "SunnyD", "Mercedes", "Phillips", and has composed film scores for the "SyFy Channel", "Lifetime Channel", and Numerous video game titles. He has 20+ feature film scores under his belt along with hundreds of short films from directors and producers around the world.
Along with his talent for writing emotional music for film, he has a strong passion for the visual arts including Directing, Visual FX, Compositing, Editing, Web, Digital Art, & Graphic Design. His music can best be described as "Upliftingly Dark" Cinematic Film Music with Epic Intimacy. He plays by ear but the music ultimately resonates through his heart.

(Demo) -- JRD - 1 Minute Demo -- 1:12

(Demo) -- JRD - 9 Minute Demo -- 9:00

(Drama) -- Pacific War Suite - Fallen Soldier

(Drama) -- Blue Fields (Live Cello)

(Drama) -- Compromise OST

(Drama) -- World On A String

(Drama) -- Hexenwahn - The Accused

(Drama) -- The Heartfelt Quiet

(Action/Adventure) -- Tron MMA

(Action/Adventure) -- Mission Impossible'ish Cue

(Action/Adventure) -- Pacific War Suite - Attack and Defend

(Action/Adventure) -- Star Trek - Of Gods and Men

(Action/Adventure) -- Kings and Kingdoms - Dragons

(Epic) -- The Bloodline Ends

(Epic) -- Semum - One Must Believe

(Epic) -- Celtic Lore

(Horror) -- The Blackout - Going Down One By One

(Horror) -- The Janitor - Stalking

(Horror) -- Devil's Bluff - The Mine

(Commercial) -- Doublestar :60

(Commercial) -- WOS Remix

(Commercial) -- Lunar Pages

(Family/Light) -- Teddy Tumble

(Family/Light) -- Wingless

(Electronic) -- DELL XPS

(Electronic) -- Spy Commercial

(Ambient) -- Bloodline OST - 13 Good Times

(Ambient) -- Placid Cognition

(Ambient) -- This Is How

(Jazz/Other) -- A Stitch In Time - Opening Titles
All Music Composed & © by Justin R. Durban
Listen to
more music
Featured Project: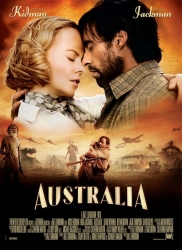 Theatrical Trailer:
"City of Gold" starts at, "1:27″ and spans to the end of the trailer. The film stars Nicole Kidman and Hugh Jackman and was directed by Baz Luhrmann. The cue was licensed through X-Ray Dog Music
Film's by: Justin R. Durban
Tags: film composer official website ost soundtrack score justin durban edgen orchestral strings violin cello viola epic drums cinematic upliftingly dark are you still reading this trailer library movie music mixing sound design SFX