& The gods go boom.
[youtube]http://youtu.be/7VdONYkKFmQ[/youtube]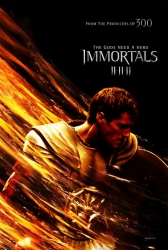 "The Immortals"
Director: Tarsem Singh
Writer: Charles Parlapanides, Vlas Parlapanides
Studio: Relativity Media
Cast: Henry Cavill, Stephen Dorff, Isabel Lucas, Freida Pinto, Luke Evans, Kellan Lutz, John Hurt and Mickey Rourke
Licensed through X-Ray Dog
& The gods go boom.
My Music cue, "The Undertaker" was used in the "The Immortals" trailer starring Mickey Rourke. You can hear it's hotness at :30-1:02. and again at the very end. Special thanks to my friends at XRD.
Source: ComingSoon.net:

The trailer for Relativity Media's The Immortals has come online.

Opening in 3D and 2D theaters on November 11, the Tarsem Singh-directed film stars Henry Cavill, Stephen Dorff, Isabel Lucas, Freida Pinto, Luke Evans, Kellan Lutz, John Hurt and Mickey Rourke. In The Immortals, a power-mad king razes ancient Greece in search of a legendary weapon and a heroic young villager rises up against him.

Read more: First Look at The Immortals Trailer – ComingSoon.net