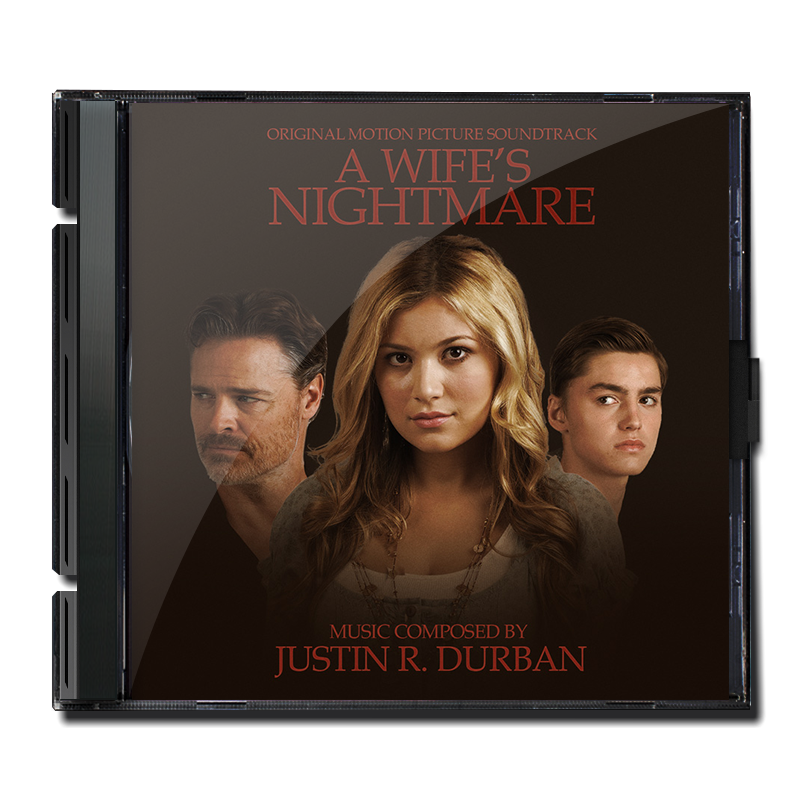 TITLE

A Wife's Nightmare

YEAR

2015

GENRE

Drama

DIRECTOR

Vic Sarin

STARRING

Jennifer Beals, Katherine McNamara, Dylan Neal, Lola Tash, & Spencer List

MUSIC BY

Justin R. Durban

Project Details
Liz, just returned home after a mental breakdown, has to welcome a relative stranger into her home when Caitlin, a young, vivacious woman, claims to be her husband's daughter.
Track Listing
01. Arrival
02. AJ Meets Caitlin
03. Let Her Stay
04. And Now She's Gone
05. A Toast – Spill
06. Ice Cream
07. The Good Memories
08. A Glass Of Water
09. Her Phone Number
10. I'm Sorry – The Kiss
11. Back to Normal – Practice Run
12. Birthday Party
13. Crashing Down
14. I Was Wrong
15. Finding The Truth
16. The Truth Revealed
17. Time To Leave – Starting Over
Total Running Time: 1 hour 14 Minutes
256 kbs .MP3
Trivia
This is the 4th film in the series.
It was shot in Canada. Many of the actors had American ADR.
 I was under a huge time crunch and scored the film (70 minutes) in less than 7 days. (on top of a full time day job)
One evening, I ended up spewing out a good 20 minute chunk of the film!
There's 4 Bonus tracks on the Album only available download from the store.
The track, "AWN – 13. Crashing Down" was literally chaos of string instruments and notes that I experimented with. It's my favorite cue of the OST.