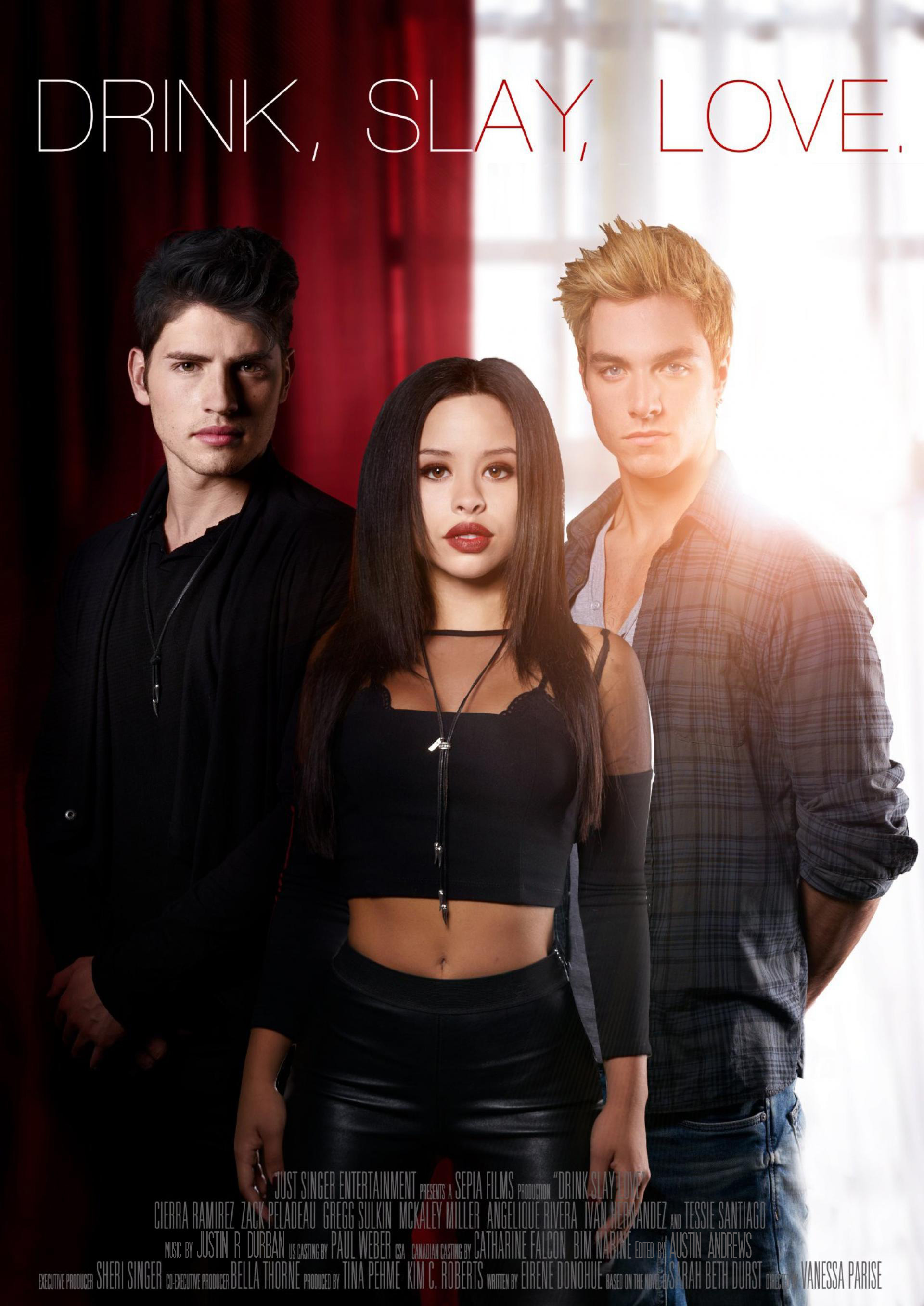 Music Playlist
Track Listing
Mint Chocolate Chip – 03:16
The Family – Training – 03:45
A Night Craving – Abduction – 04:09
Daytime Drive – 01:10
Pearl's New Powers – 02:15
Don't Let Me Down – 00:53
Schooling the Teacher – 00:46
Who's Safe and Who's Suspect – 00:47
The Falcon to the Dock – 03:37
Mother – 00:34
Tardiness – 01:14
Regrets – 01:17
The Fealty Is Drawing Near – 01:25
A Walk with Father – 02:39
Sweet Rose – 01:34
Bleed Him Dry – 02:21
Loose Your Way to Find Yourself – 01:29
A New Plan – 01:57
A True Feast – 01:34
The Healer – 01:19
Plan of Attack – 01:17
You Can Change How You Live – 00:34
A Grand Entrance – 00:24
The King – 00:25
An Evening Dance – 00:37
It All Unfolds – 06:27
– Total Running Time: x Minutes
320 kbs .MP3
About the Film
Pearl (Cierra Ramirez, "The Fosters") is a typical sixteen-year-old vampire. Fond of blood, allergic to the sun, and generally pretty evil. But after a mysterious attack leaves her able to survive in the daylight, everything changes. Pearl's powerful family soon finds a way to take advantage of her new ability: they send Pearl to high school, to gather fresh young blood for an upcoming feast in honor of the Vampire King. The only problem is that Pearl is starting to grow a conscience. How can she serve up her new friends — especially the cute guy who makes her fangs ache — to be slaughtered? Then again, she's definitely dead if she lets her family down. What's a sun-loving vamp to do?
"Drink, Slay, Love" is based on a popular YA novel by Sarah Beth Durst. Gregg Sulkin also stars in the film. "Drink, Slay, Love" is produced by Just Singer Entertainment / Sepia Films / Honalee Entertainment. Sheri Singer executive produces; Bella Thorne co-executive produces. Tina Pehme and Kim C. Roberts serve as producers. Vanessa Parise serves as director, and Eirene Donohue as a writer.
DETAILS
TITLE

Drink, Slay, Love

YEAR

2017

GENRE

Drama, Vampire, Thriller, Horror

DIRECTOR

Vanessa Parise

STARRING

Gregg Sulkin, Julia Benson, Cierra Ramirez, McKaley Miller, Victor Zinck Jr., Desjardins, Angelique Rivera

MUSIC BY

Justin R. Durban
Scoring Trivia
Based on the novel by Sarah Beth Durst
more soon.